reserve your rooms with al hayat
Whether you call or go online, you may make reservations 2 days to 6 months in advance of your first night's stay. Online reservations count back six months to the nearest business day. If you count back 6 months, and end up on a weekend or holiday, the next business day is the earliest you may make a reservation online or on the phone. Our reservation is open 24 hrs. Please see below contact details:
You must be 18 or older to make a reservation
Available rooms
Studio Suite-Single/Double/Twin Bed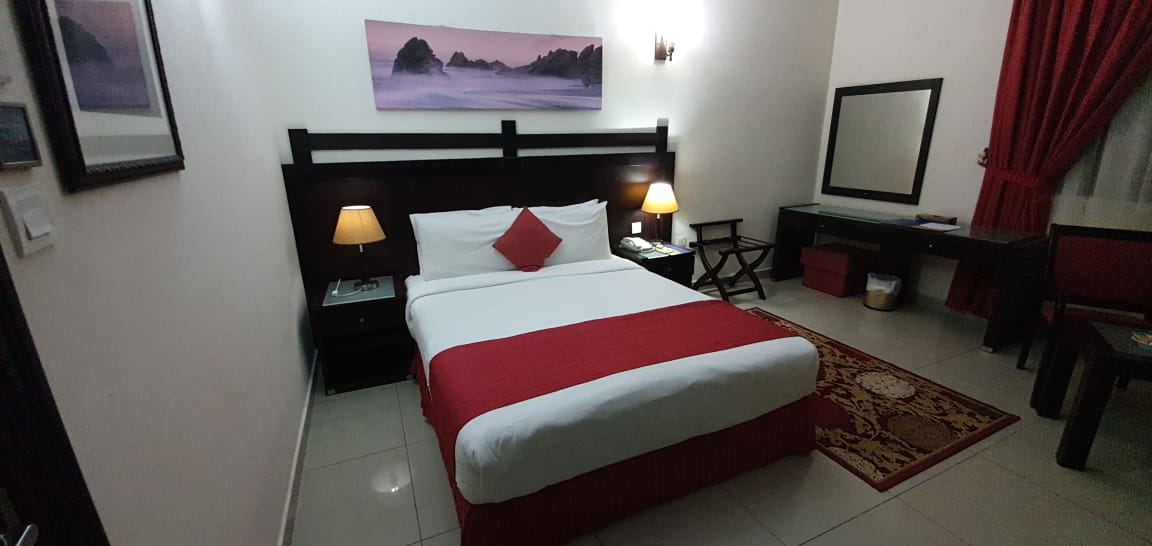 Availability Calendar
***Prices may change depending on the number of guests and on the number of nights of stay.
December 2023
Sun
Mon
Tue
Wed
Thu
Fri
Sat
January 2024
Sun
Mon
Tue
Wed
Thu
Fri
Sat
February 2024
Sun
Mon
Tue
Wed
Thu
Fri
Sat
Select a Check-in and Check-out Date
---